G.F.G.S is a factory brand which produces cut and sewn everyday casual made from 100% organic cotton produced locally in our factory located in Kamo City, Niigata.
The Chuetsu region of Niigata, where Kamo city is located, is one of Japan's leading producers of knit fabric. Our experienced artisans work diligently every day to bring you the highest quality clothing available on the market today.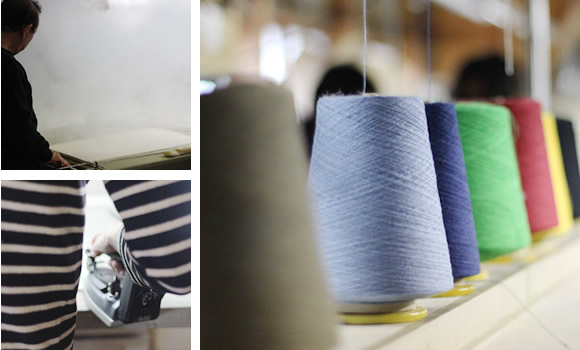 We collaborate with other local factories in a sort of "town production" to keep prices down and help boost the local economy. You can also produce your own original border shirt called "ORDER BORDER". It is for "Custom made orders only".

You can customize the body style, sleeve length, width of border and or the color of your garment.
The fabric is woven in the factories after the order is received.

At G.F.G.S. there is no minimum order, you can order one garment or whatever your retail needs are.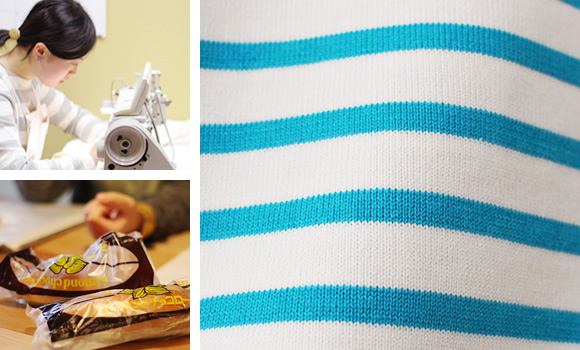 Our team produces shirts on a one to one basis, and order to order to ensure the highest standard of skill and attention goes into our products.

G.F.G.S. = Good Feel, Good Style. Innovation and Inspiration is our passion.